Because laptops are not only meant to create word documents or send tangible pile of emails or even watch movies and play music, some laptops are exceptionally efficient for playing video games and these are usually categorized as Gaming Latops.
In this article we shall quickly consider the top gaming laptops under $500. These laptops are efficient for school-students who needs to engage mentally during breaks or while they are not busy reading.
1. Dell Inspiron 15.6″ HD Anti-Reflective Notebook
It has a 15.6 "non-reflective HD screen, compared to other notebooks for games under $ 500, this notebook has a very powerful hardware set, which includes Anamd dual-core A6 -9200 at 2.5GHz and 8GB of RAM Play as well as possible should end up being one of the best options in affordable gaming laptops. Read the full specification of the top gaming laptop under $500, Dell Inspiron 15.6 "HD anti-reflective notebook.
2. Notebook ASUS P-series P2540UA-AB51
The first thing you'll notice on Amazon about this wonderful gaming laptop is the "Business Laptop" label. Do not let that fool you, because this tough guy has the specifications to run many games without a setback. For a $500 portable gaming notebook, it runs on an Intel Core i5 7200U 7-generation dual-core processor with Turbo Boost technology. In addition, it has a progressive RAM of 8 GB and a hard disk of 1 terabyte. It has a 16-inch anti-glare LCD screen. Like the ones mentioned above, it's a pretty decent gaming laptop, and also very versatile.
3. Lenovo IdeaPad 320-015ABR 15.6″ HD Laptop
This laptop is well under $ 500USD, a very affordable gaming laptop for students priced at around $250-300. Quite affordable, right? It fits your budget if you're an occasional user who wants to play old classics from time to time. It comes with a 15.6-inch screen with a resolution of 1366 x 768, but compensates with 4GB of RAM (expandable to 8GB), 1TB hard drive, and a dual-core Intel Celeron N3350 processor running at 2 1, 10 GHz (with Max Turbo speed of 2.40 GHz). For a laptop sold at this price, the features are pretty decent.
4. Lenovo Z50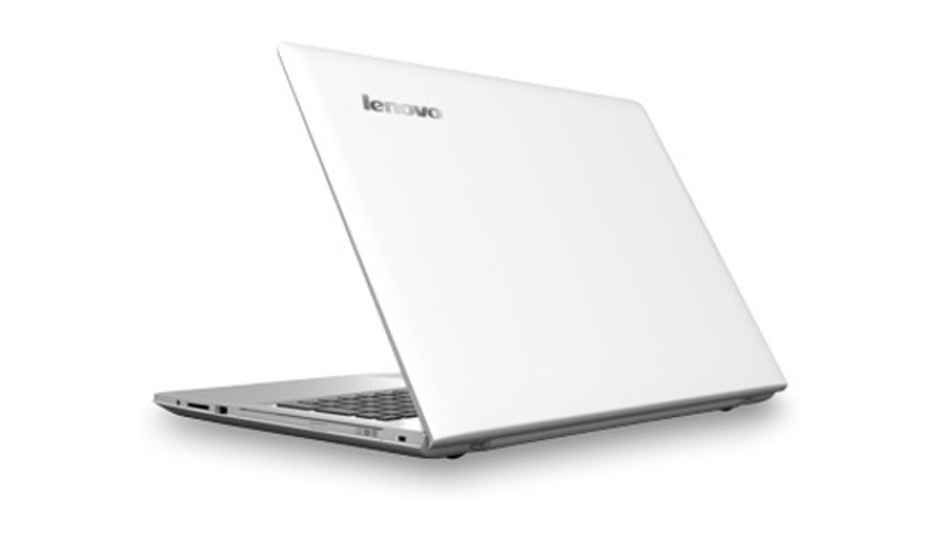 The integrated Radeon R7 graphics card can be much less powerful than a dedicated GPU, but outperforms all Intel HD graphics options at comparable prices. Lenovo Z50 is well built and has decent battery life, lots of RAM and an efficient quad-core processor. Therefore it is a very good option for players on a tight budget.
It comes with an AMD FX-7500 quad-core processor, AMD Radeon R7 with common graphics, a 15.6-inch (1366 x 768) HD LED display, a 1 TB hard drive and more.
In the low setting, the Radeon R7 can play some popular games in the soft frame rate. It's more preferable than Intel HD counterparts and is very close to a NVIDIA GT 630M mobile GPU.
5. HP Pavilion 17 Notebook PC
The HP Pavilion 17 Notebook PC offers a greater user experience with its large screen. Its screen based on the 17.3-inch Brightview technology is quite impressive at 1600 × 900. It features an Intel Core 7-generation i5-7200U with Turbo Boost for added performance. In this price range, it certainly has not exactly the same resolution as some of the available HD systems, but the quality is good enough to show its games. 4GB of RAM and a 1TB hard drive at 5400RPM, as well as integrated Intel HD Graphics 620 are inside. You can be so proud of battery life, but if you are one of those who are the very random users, do not worry. The HP Pavilion 17 Notebook PC is one exceptional gaming laptop for student with a price range that does not bug the pocket.