Northern Africa and the Middle East have become increasingly fond of online platforms. Beyond very popular social media apps such as Twitter and Instagram, many nations in the Middle East have also begun embracing eCommerce platforms, both local and Western. This information is revealed alongside a study which puts the projected Middle Eastern eCommerce market at a value of $13.4 billion by 2020, compared to the current valuation at $7 billion.
Looking at specific details, the study reveals that Egypt is the biggest driver of this trend, with a reported 41 million Egyptians connected to the internet, of which 15.2 million have shopped online. This makes Egypt the largest internet market in the Middle East, followed by wealthy nations Saudi Arabia and the United Arab Emirates. Currently, the biggest sector within the eCommerce market is entertainment and consumer electronics, including Xbox and PlayStation consoles and smartphones. Alongside this, online grocery shopping is also on the rise.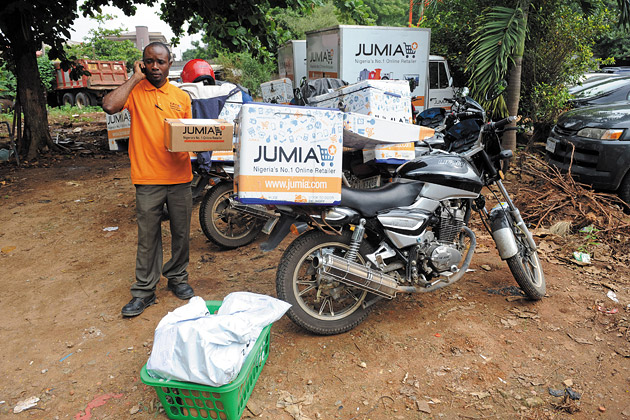 Meanwhile across Africa, developing markets within the continent are developing with thanks to social media tools. In Africa, it is notoriously difficult to find reputable eCommerce sources and this has resulted in a lack of confidence from consumers. One site looking to build on this is MoboFree, which amalgamates listings for products and services and combines them with social media channels, creating a platform for consumers and sellers to network. The site has experienced massive growth across African nations such as Nigeria and Uganda, where over 4 million people have registered so far.
Currently in Africa, the Nigerian eCommerce market generates the highest revenue, with over $500 million per year attributable to the country's eCommerce sector. For a developing nation, this is an astounding figure and shows the massive potential for online businesses across the continent. Many of these businesses have seized upon the growing number of smartphones across Africa, which alongside China, represents one of the fastest growing mobile markets in the world. As such, African technology firms have also begun developing alternative mobile hardware to host the growing number of apps and mobile services which could further support the fledging eCommerce markets.
Instilling confidence in African eCommerce markets will ultimately help developing nations on the continent strengthen their online economic foundations. However, there are still a number of key differences that exist between Western and African eCommerce markets. Currently, most eCommerce platforms operate in Africa using a cash on delivery model, whilst eCommerce in Western markets is synonymous with online payments. It is believed that this over-reliance on cash is preventing both the African and Middle Eastern eCommerce markets from progressing at the same rate as European and American markets.
The boom in eCommerce across the Middle East and Africa has also created a growing variety of jobs within the sector. A website programmer or an eCommerce developer in Egypt or Africa can now apply their skills within a professional setting, make a living, and contribute to the growth of localised markets. New skills are also becoming established within African educational institutions, offering online tuition in skills such as web development and programming.
Arab nations that have become increasingly integrated with Western culture, such as Kuwait and the UAE, currently exist as easier markets for eCommerce platforms to penetrate. Although Egypt has the largest volume of online shoppers, if considered by proportion of population then Kuwait and the UAE come out on top. This highlights the impact Western eCommerce platforms, mostly in the areas of fashion and entertainment, can have on emerging markets in the Middle East, and also points toward a successful strategy for growth that could help smaller African markets.