Change is the only constant factor. It is not years anymore but every minute is offering us new changes and innovations. 2014 is no exception. The world of Wi-Fi has something great stored for us. It has spread the internet love without wires and is gradually rolling in more advanced features. I am sure you wish to connect your Wi-Fi enabled devices without messing around with lengthy pass-phrases and access point. Well! Your wish is fulfilled by the new Wi-Fi Direct.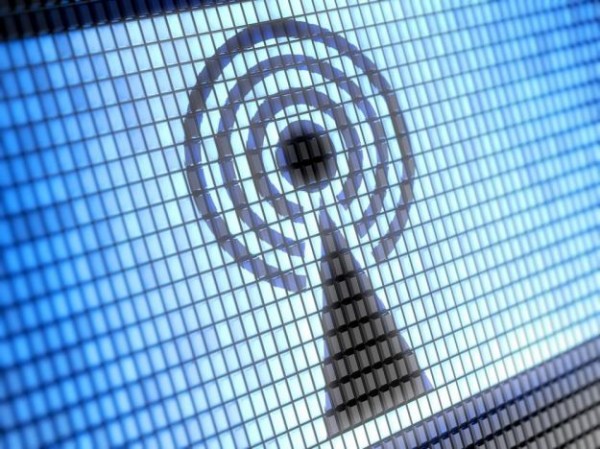 Yes, you heard it right. Wi-Fi Direct is an emerging wireless standard that allow devices to connect to one another without the need for any type of wireless access point. It comes through the Wi-Fi Alliance, the universal industry association for validating Wi-Fi kit. So you can be rest assured of the fact thatWi-Fi Direct enabled technology is compatible with other devices without the need for any special hardware system. Wi-Fi alliance is leveraging more than 1 billion Wi-Fi devices in use today. One of the primary aims behind developing Wi-Fi Direct was compatibility with legacy Wi-Fi products.
An Overview of Wi-Fi Direct
Wi-Fi Direct enabled devices can connect to each other without the need of an access point. In simple words, you do not need a router to connect to Wi-Fi Direct. The reason being, Wi-Fi direct devices form their own ad-hoc networks as and when required allowing you to see which devices are available and which one you want to connect to. However, one of the devices to be connected must be Wi-Fi Direct certified. The devices connect by forming Groups. Wi-Fi Direct devices also have the ability to connect to several devices at once- for instance, you can run a video from your laptop to your TV while syncing with your mobile phone directly without any router.
The technology serves as a framework and is completely different from operating systems and applications. This help developer to apply creative design and be less concerned about programming for the connection. The Wi-Fi Direct Certified devices support both peer to peer connection as well as infrastructure connection. For instance, if you consider a Peer to Peer Group that is made up of Wi-Fi devices and a couple of Wi-Fi Direct devices, one of the Wi-Fi Direct devices have to serve as the Group owner. However, being a part of the specification, there are multiple other mechanisms which are mandatory to be filled by the devices in the group.
Mechanisms of Wi-Fi Direct
Device discovery: it is a mechanism to detect Wi-Fi Direct devices and interchange relevant information about each device in the group
Group formation: this mechanism determine which Wi-Fi Direct device is the group leader
Power Management: a mechanism to optimize power consumption
Client discovery:this mechanism enables Wi-Fi Direct device to decide all the devices in the group.
No internet connection anymore to connect to your WiFi
Name any kind of applications and it can be used with WiFi -Direct certified devices. Anything you want to do with your Wi-Fi devices is now possible without worrying about the internet connection. Whether you want to play audio or video,socialize, share content, play games, sync data, your Wi-Fi Direct certified devices can easily form connection with any Wi-Fi certified devices you have. All you need is one Wi-Fi Direct certified devices to form a group.
WiFi-Direct and its tight- security
You need 'Active Agreement' to connect Wi-Fi Direct devices. This means one device request access and the other grant permission. Wi-Fi Direct supports WPA2 security protection that allows only authorized devices to connect and if any over the air data is sent it is encrypted by using Advanced Encryption Standard. However, Wi-Fi Direct groups operate in an independent security domain, if it gets cross connected with traditional wireless networks.
Wi-Fi Direct goes anywhere with you
Yes, it is possible to use Wi-Fi Direct certified connections anywhere even when there is no access to a Wi-Fi network. The Wi-Fi Direct devices emits signal to other devices in the nearby area and allow a connection to be made. You can view other available devices and accordingly request a connection or receive an invitation to connect to another device.
How fast is Wi-Fi Direct?
Wi-Fi Direct typically follows Wi-Fi speed, which can be as high as 250Mbps. The performance of Wi-Fi Direct devices depends on whether the devices are 802.11 a, g or n, the physical environment and characteristics of devices.
Do Wi-Fi Direct sounds like Bluetooth?
Wi-Fi Direct is similar to Bluetooth with a couple of differences. Wi-Fi Direct operates at a range up to 200 meters which is fairly more than double than that of Bluetooth. The current version, Bluetooth 3.0 runs at a maximum speed of 25Mbps while Wi-Fi Direct operates at 250Mbps. It is expected that with the release of Bluetooth 4.0 the data transfer rate will be similar to Bluetooth 3.0.
How Wi-Fi Direct functions
The technology uses a protocol, Wi-Fi Protected Setup (WPS) to connect two devices. WPS easily set up security for user's Wi-Fi networks without being wireless security wizards. However, additional protocols including Zero Configuration Networking or Universal Plug and Play can be used to make Wi-Fi Direct more powerful.
Wi-Fi Direct use software within the devices that can perform multiple complex and simple functions. This process is called 'software access points' (Soft AP). The Soft AP enables devices to act both as the access point that the Wi-Fi comes from and the users that uses it.
With which devices can I use Wi-Fi Direct?
Wi-Fi Direct supports:
All the version of Android
Samsung Galaxy S2
iPhone 5S backed by iOS7
Blackberry backed by OS 10.2.1
Xbox one
Digital Living Network Alliance (DLNA)