Have you ever paused and considered just how powerful a medium video is? Well-written text is good and images certainly enhance an article, but video lands that multi-media knockout punch that gets the point across with the greatest impact.
Consider, if you will, how many times in the last few years that videos have made elicited strong reactions from people who watch them on social media. But it gets better, because not only is video a powerful tool, it's so accessible and easy to create. Whether you do it yourself or bring in a professional, it's never been simpler to incorporate video into your social media campaigns.
But if it's solid proof you need, then read on …
Video Moves People To Action
According to the infographic found in "Impact Of Video Technology For Business", 73% of people surveyed by Animoto's 2014 Online and Mobile Video Study said they were more likely to buy a product or service if they watched a video beforehand that explained the product.
Furthermore, according to that same survey, a whopping 96% of respondents find videos helpful when making purchases online, and 71% of the consumers say that watching video that is produced by the businesses leaves them with a positive impression of the company. That last little factoid should be noted especially by any business that's trying to build up brand recognition.
According to SocialTimes, adding videos to landing pages can potentially increase conversions by almost 90%.
These are numbers that simply can't be ignored, and should in fact serve as a call to action for any business that wants a bigger slice of the online market pie.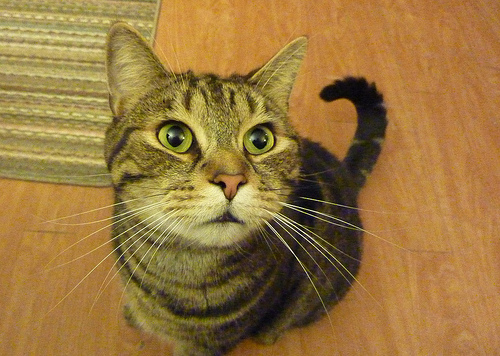 Marketing videos have a place on social media; it's not just all cat videos.
Social Media's Influence
Check out postings on Facebook and Google Plus, and see how videos are being increasingly uploaded. In a time where it seems that everyone has some sort of presence on social media, more people are turning to video in order to get their point across. If your marketing campaign is directed at social media, then it's important to factor in videos.
In fact, the videos don't even have to be that long; in fact, the best videos are under five minutes. A video leaves the jaded social network visitor with a lasting impression that goes beyond the power of a simple pithy post.
The Role Of Mobility
Walking hand-in-hand with the proliferation of video online is the rising dominance of mobile computing. For instance, did you know that in October of 2014, the number of mobile devices actually exceeded the world's population? That's over 7.19 billion devices. Kind of makes you wonder, since clearly not every person in the world has a mobile device, who is hogging them.
Be that as it may, it's clear that mobile devices are becoming the go-to method for online access, and with the increasing sophistication and capabilities of smart phones, video is the ideal medium for the mobile culture. If you think about it, in fact, watching a video on your smart phone is easier to do than trying to read text, particularly in situations where you're on the go, not sitting down someplace quiet.
Get On The Bandwagon
The above-mentioned graphic also points out that by 2018, 58% of all Internet business-related traffic will be in the form of video. If you want to get ahead (and stay ahead) of your competitors, you'll incorporate video into your media strategy at soon as possible.
Of course, if you are a video neophyte, you do have resources. For instance, the article "7 Steps To Video Marketing Greatness" is a great place to start. There are even more resources out there that you can check out, and by the time you're done, you'll be a video guru, and your business will take off!