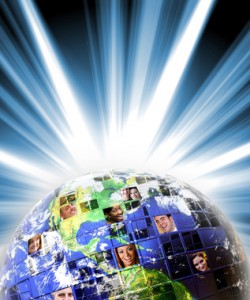 When it comes to selling the usage of social media to companies, you should really think about it just like you would any other product. You must ask yourself, why does this company need social media? What do they stand to gain from using it? What will they lose by not using it? How should they use it in order to be the most effective? All these questions must be answered by you, the presenter, before you even step into the room with business executives. Below are some steps and tips to make your preparation more comprehensive.
Know Your Audience
The first rule of selling is to always know who your target demographic is. In this instance, it will be the executives of businesses that you are trying to persuade into using social media for their companies. How many executives will be in the room? What is their social media know-how currently? What age bracket are they in? The answers to all of these questions will dramatically change and help shape the way you pitch the addition of social media to their businesses.
Speak To Your Audience
In selling you must always remember to explain your product in the way that your audience will understand. When talking about social media, you will be dealing with people who are on different levels of technological know-how. For this reason, try to structure your sales pitch in a way that allows you to explain and sell using plain English or laymen terms.
Statistics Are Your Best Friend
In order to catch the attention of company executives to make them see what they are missing out on and why they need social media, use numbers and statistics to back your pitch up. Saying that Facebookhas helped a certain company raise their awareness is one thing. Presenting exactly how Facebook has helped raised a company's sales and revenues is another. You can buy this report and tell your clients about some of the stories there.
At the end of the day, business executives are looking out for their bottom line figures. So why not show them exactly how social media can translate into monetary success for them.
Also try to use case studies. Showing specific examples of how other companies have started getting into social media and the results they have found will speak volumes in terms of getting the executives excited to join the trend and see their own results as well.
Who Will Do The Work
It is pretty safe to assume that if a company does not have a social media department already, then they will need to get one if they are going to expand into this new venture. Social media requires time, work and upkeep just like other departments such as accounting or marketing.
In your sales pitch, include a plan or structure a way for the company to find someone either internally or a new hire that can come in and help kick start the social media sector. It is also important to remember and explain that the business must be realistic with their time scale.
Social media campaigns do not have success overnight. They take time to plan, execute and build a following.
Planning, designing, building and executing a social media campaign is a service. So take that and build your sales pitch just like you would any other product or idea that has been sold to you. Remember the basics.
People tend to think that if they are selling advanced social media campaigns, then they need to really dig down and come up with an advanced sales pitch. On the contrary, in sales it is good to keep it simple.
Speak to your audience and connect with them on a personal level. If you believe in yourself and your product, it only makes it that much easier to get someone else too believe as well.