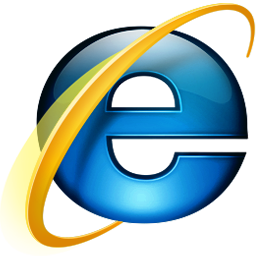 Internet Explorer (IE) users will be automatically updated to the latest version of the browser as from January 2012. According to Microsoft, the project to update millions of computers around the world without a user's knowledge is in a bid to improve online security and help beat scammers catching people out with fake updates.
Furthermore, users who do no want their browser updated or who are happy to continue using an older version of the software could opt out or uninstall the software. However, users are encouraged not to opt-out as it is common knowledge that those with the most current browsers or indeed computer software usually experience better and much safer service.
Fake Updates
Recent reports have shown many cyber criminals to target old or outdated software programs/users when they tried to trick people into installing fake updates. Therefore, Microsoft's plan will be a welcome development particularly for those users who either are unable or do not see the importance of updating their Web browser(s) on a regular basis.
Internet Explorer 8
The latest Microsoft upgrade programme will affect IE users running Windows XP, Vista and 7, and will first be rolled out in Australia and Brazil. Note that only those Windows users with automatic updates turned on will be enrolled in the programme. Consequently, those using Windows XP will be upgraded to IE8, while those on Vista and 7 get bumped up to IE9.
The Internet Explorer remains the most popular browser around the world, with more than 52% of people using it, according to net market research firm Net Applications whilst Mozilla's Firefox and Google's Chrome are battling it out for second spot.