Compiling a PowerPoint Presentation to a standalone application is very comfortable move. However, many users still aren't aware of this handy trick. I guess you are already aware of the term 'Standalone', It is an application that doesn't require any additional programs or addons to run.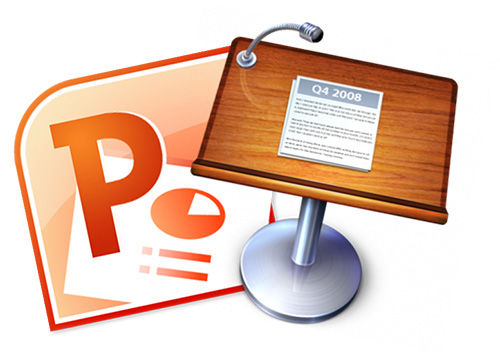 By making it standalone, you can share the presentation files on the go, without any hassle. The receivers do not necessarily need Microsoft Office or PowerPoint installed on their PC.
How To Make Standalone Presentations
First open the Presentation, which you wish to convert into a standalone program. Click Save As -> and choose 'PowerPoint Show (.PPS)' from the dropdown of format selection.
Then run the file and choose Package for CD, if you would like to set up Autorun. 
When up for final presentation, export the .PPT as .PPS  to easily run the slideshow without accessing the toolbars and edit area.
Using Software
There are literally hundreds of tools which offer Free PowerPoint to EXE conversion services.
One of the best tools is VaySoft. Just run the application and choose the Source PowerPoint Presentation file and the destination directory path for the converted file.
Tick 'Generate Autorun for CD/DVD', if you wish to play it automatically when a CD or DVD loads up.
You can tweak around with Logo Setup and PowerPoint viewer options.
These tools make your presentation accessible to everyone without any PowerPoint viewer installed on your PC.
Benefits Of Standalone Presentations
You can directly launch the slideshow, without opening PowerPoint editor.
The receivers do not need PowerPoint installed for viewing the presentation on their system.
This makes portability a lot more flexible, because can share the presentation with anyone.
Compress the files and images into a single executable file.
However, one drawback is executable files are vulnerable to malicious virus and malware and a few users may be reluctant to download and run them.
I hope you find this useful, if you face any problems, Please notify me through comments.