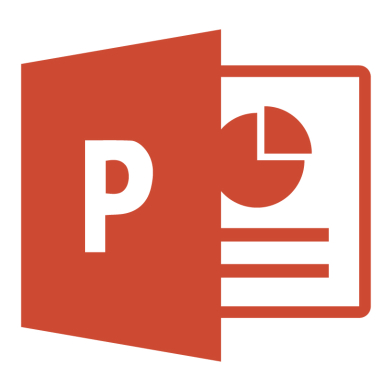 Microsoft has been very keen on updating the feature list of it's major cash-cow, the MS Office program, especially  PowerPoint 2013. Some of the recent significant additions  include the collaboration interface, comments, track changes, shapes merge and so on. Although it still lacks some core features such as online publishing, there is an alternative Office Web app.
Before Cloud Storage integration, collaborating and working together simultaneously on a presentation was definitely a pain in the back due to several reasons. There was no easy way to track changes or share the files with each other. This makes the Web app even more important as it provides the best solution to overcome these problems.
First of all, sign up to a SkyDrive Cloud Storage account. This will provide up to 25GB of free storage space which is more than enough if you are merely going to use it for .PPT file storage. Now, upload your presentation file. Browse to the upload folder, right click on it and choose 'Edit' to start working.
 Benefits of PowerPoint Web App
With its free storage space online, you can have a permanent backup of your presentation for a lifetime.
Full fledged editing of your presentation, at your fingertips.
You can embed presentation files on your blog, or personal page, without any hassle
Sharing presentations was never easier. All you have to do is give the link to provide someone access to  your presentation.
Editing Presentations
With Web apps, you can edit your PowerPoint presentation hassle-free. It even has a massive collection of Free PowerPoint Templates and Templates to choose from. Internet Explorer is perfectly optimized for the Web user interface whereby you can seamlessly access it's features without lag.
Publishing the Presentation
Once you are done editing your presentation, you can then publish it publicly or share it with a simple click of the mouse (Click File -> Share). Furthermore, you can either choose to e-mail the presentation to your contacts, acquire the direct link or even post the link to access the PPT on Facebook.