With the new mobile phones coming in the market today mobile users tend to feel left behind if their phone is not updated. When you upgrade your phone, your old mobile phone will be left useless. It will be in your drawer for quite sometime because you simply don'€™t know what to do with it.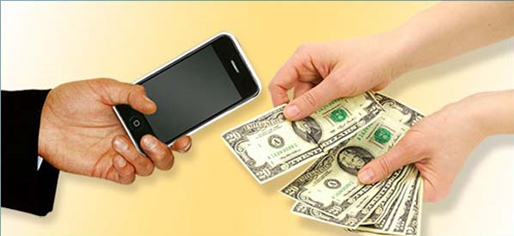 If you are planning to change your handset it is important to be educated on how to dispose your old mobile phone. This is when you can start asking yourself '€œcan I sell my mobile phone for cash?'€ and '€œwhere would I find a buyer?'€ For those who are planning to buy a new phone, it is ideal to sell your old mobile phone to get a part of the money you need to buy a new model.
Why Do You Need To Sell Your Old Mobile Phone?
It is not always easy to get rid of something you have owned for many years. Some phones are really expensive to buy in the first launching and remembering how much you have spend for it will even make you think twice of disposing your old unit. However, if your phone will just be lying in your house for nothing, it would easier for you to get rid of it especially if it broken by bringing it to a reseller. Selling your old phone will provide solutions to some problems;
It will keep phones out of the garbage which can be harmful to the environment.
It will provide you a legitimate and profitable way of getting rid of an old model.
It will give you additional money to purchase a new phone.
It will put a used phone for sale so other people who needs one can afford to buy it.
How To Sell Your Old Phone
If you are interested to cell your old mobile phone for cash, there are many websites online that will give you this option even if you have not tried selling anything in your life. However, it is important to be reminded that the reseller will pay your old phone based on its condition and capabilities. The better the condition of your phone the more money you can earn. It is imperative to check your phone before you think of selling it.
You can start checking the battery and check if it is still charging. Turn your phone on and off to make sure it is working perfectly well. If the phone has a camera you also need to check for its capabilities and functions. Check for scratch and damages so that you can ask the company if they will accept your old phone. Research about the things you need to do so that you can mail your phone to them and receive a reliable amount in return.
You should not assume that just because your phone is defective you cannot sell it and earn money from it. Make a deeper research in finding a company that will purchase defective old phones for parts.
Parker is an online entrepreneur and environmentalist. He knows that it is not god to put an old mobile phone in the trash. Now he has found an answer to his question, where can I sell my mobile phone for cash?