There are millions of apps in Apple, Google, and Windows apps stores, but why do some of them gain great popularity while the others are lost in the crowd? The answer is plain and simple: people don't know about your application and can't find it. So, what measures can be taken in a case like this?
Here are some tips on how to increase the popularity of your app.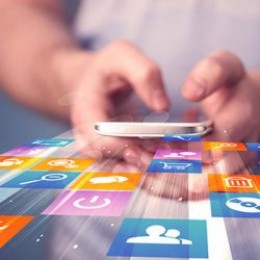 Free version of the app
Provide users with a free version of your app. For users, this is a great opportunity to get acquainted with the application. For you, as a developer, this is a chance to tell about the benefits of the paid version.
Cross-platform
Cross-platform apps are becoming more and more trendy as they offer advantages of native apps. The main one is that such apps do not ignore the devices and platforms that your customers use.
New icon
Even if you think you have a great icon, try to think outside the box. Experiment and try different options. And do not ever be afraid to do something wrong. Even if your users don't like the new design, you will get a priceless feedback which is crucial.
Change apps description in stores
Sometimes, people don't install the app just because … they don't like the description of it. Does it sound too official? Or, vice versa, too informal? Try to come up a description which would be appealing both for you and your potential customers.
Discount shares and giveaways
Don't think twice when it comes to giving away your app for free or with great discount. These actions will increase the total number of users and, as a consequence, will provide more natural advertising by word of mouth. It also works fine for gaining a great reputation.
Chat with bloggers and journalists
It is important to attend various conferences and meet-ups where you can talk to reporters and industry gurus personally. Find the most influential bloggers in your niche and try to contact them. This is a long-term job, which requires time, commitment and energy. It won't be enough if TechCrunch writes about you (which is great, obviously) as you need to build a continuous presence in the Net.
Pay attention to app rating
Besides the obvious reasons, it will also help in dealing with the press. If a journalist finds out about you for the first time, he will pay attention to the app rating and the total number of downloads. Chances are it will affect his decision to write an article about you. Most importantly, it will help to achieve high ratings and good reviews.
Periodically, you can ask users to rate your application, but there are too many nuances in such proposals as you should offer it only to the most active and loyal customers. Obviously, if a person uses your application for several weeks or months, he might really like it and, most likely, he will come up with a good review. However, remain silent on the day of the major release or update when you are not 100% sure what no errors and crashes will happen.
Regular updates
Each update provides a new opportunity to draw the users' attention. Usually, the update is followed by a surge in attendance. As a consequence, your retention increases – the percentage of people who have returned to the application within 30 days after the first run, and decreases the churn rate – the percentage of people who have deleted or stopped using the application.
Email campaign
Some people say that email marketing is dead, but that's not true. The secret is that users should get useful messages. Think of how the new app feature will help a specific user, what problem it will solve. Experiment with the format, timing, and frequency of newsletters to find the best option.