Do you feel like you are not reaching your full potential at your current job? Is your passion and creativity put on the back burner in order to pay the bills and obtain savings? Are you the person who hates your career but keeps it because of job security? If you answered yes to any of these questions it might be time to find a new career path.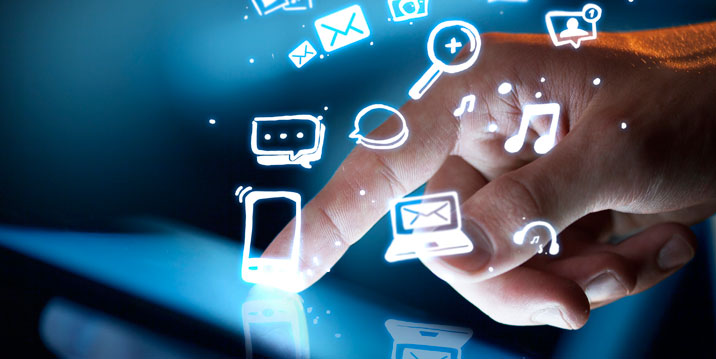 If you are an independent, innovative, and inspired individual, you might be surprised to find that a technology driven career might be just the place for you. There are tons of jobs in this field that integrate creativity and technical skills to execute exciting projects.
Regardless of which path you take, it is important to have a quality Internet and Phone service. If you feel like you may be lacking in this field search for a provider that will help you peruse this new endeavor. Search for companies that offer FiOS packages in your hometown, such as Verizon in Fort Worth. Regardless of what your location offers, keeping connected at home is key in developing any of the following careers.
Information Architect
Bet you didn't know there were architects for information or even what that exactly means. The position requires one to analyze the interaction between needs of a website's audience, a website's content, and the context of the site. Believe it or not, landing a job as an information architect means you could earn up to $116,000.00 annually. If you're good at organizing and labeling things, think structurally, and know how to utilize language, this could be a perfect career.
Content Development
Creating and producing original content can be a great way to get your name out there. If you have excellent written and visual communication skills, this job could be right up your alley. Whether you write articles for an SEO firm, write copy for private companies, or maintain someone's blog, website and social media sites, content development can help you hone your skills as a writer and researcher as well as help you learn where your specialties lie. If you a searching for a career that utilizes your tech skills and allows you to set your own work schedule, this is the perfect place to start.
Mobile App Design
Before you go writing off app development as a job that only technical nerds can pursue, you should know there are tons of free materials and tools to help novices develop mobile and computer apps. Though app development is something just about anyone can do, it takes a great deal of expertise and experience to succeed in this field. With the mobile world at the forefront of technology, all types of companies are on the hunt for talented developers to create applications for smartphones, tablets, and other mobile devices.
Interactive Creative Director
If you enjoy managing groups of people and do well at picking out what certain individuals have to offer, you should look into what it takes to become an interactive creative director. As a creative director you would lead teams composed of specialists who piece together visuals and concepts to optimize the virtual user experience. Like all of the previously mentioned careers, it is important to be willing to work your way up.